Imagine dealing with a merger and a brand new government funding system, all within the course of five years. Who couldn't use a little help from the outside? That's why Bieke Dobbelaere, head of service at Emino, set out to find someone who's attentive, empathetic, flexible, and brings order to the chaos. Enter Benno and Charlotte.
Emino provides support to those who could use it during their job search.
The question
As an organisation having to transition from subsidies to tenders, Emino was well aware of the upcoming challenges. They started looking for a way to maintain their impact with reduced income. Together, we crafted a fresh narrative, keeping their staff dedicated amidst temporary uncertainty.
The impact
We worked with a core group, at times consulting up to thirty managers at once, mixing it up with peer discussions in smaller groups. This layered approach ensured everyone had a role and a voice. Step one was all about change management: how can we adapt our current operations to fit the new financial reality, and what are the implications for our existing processes? Step two: collaborating with the executive team to craft a new and flexible strategy, getting ready to face the future.
During step three we collaborated with all the managers to define principles that resonated with everyone, serving as a compass for the journey ahead. With those in place, we were free to dive into the data and results with confidence. Next to a strategy and principles, Emino now boasts a dashboard to monitor their KPIs. Their work methods and processes are made to fit the dynamic environment in which they operate.
The challenge
There was no calm preparation phase, since the changes the organisation had to deal with unfolded during the trajectory. This meant we had to work at two different paces: addressing immediate challenges head-on, while building an organisation capable of weathering future storms. This required flexibility, pragmatism, and sensitivity to the palpable pressure. We combined empathy with an unrelenting drive to keep going. We reignited the organisation's initial drive and convictions, combined with KPIs, data, and updated processes. In other words: both hearts and heads were in the right place.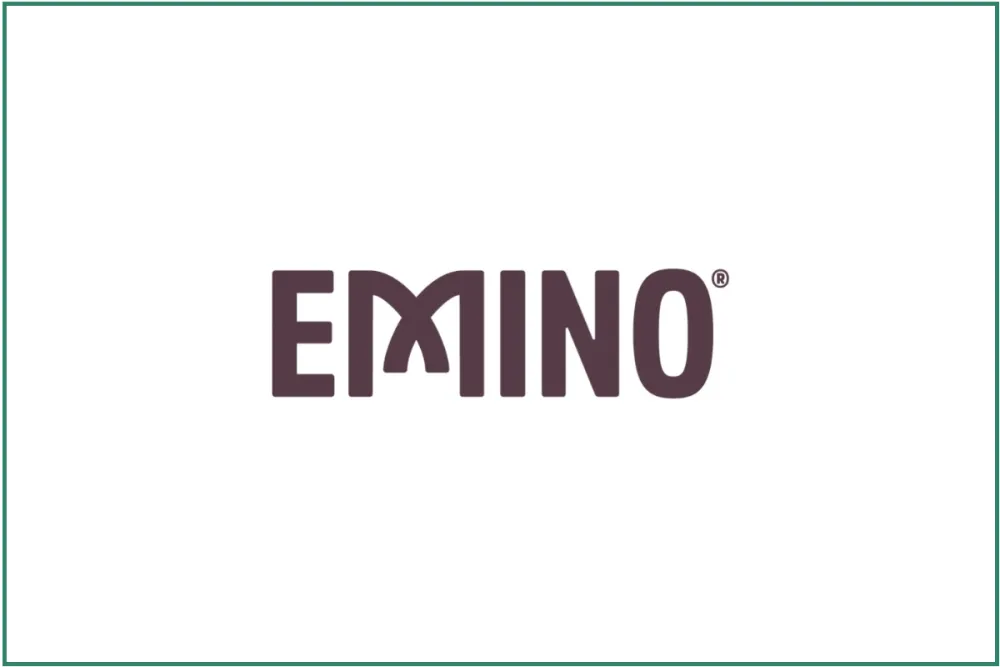 De uitdaging
De veranderingen waar de organisatie mee moest omgaan, nam plaats tijdens het traject. Er was geen sprake van een rustige voorbereiding om er daarna in te vliegen. We moesten op twee snelheden werken: wat zich nu aandiende meteen opvangen en ondertussen bouwen aan een organisatie die toekomstige schokken kan opvangen. Dat vroeg flexibiliteit, pragmatiek en gevoeligheid voor de voelbare druk. Onze houding was er één van begrip en toch koppig vooruit blijven duwen. Ons antwoord was het aanstoken van hun oorspronkelijke vuur en overtuiging in combinatie met KPI's, cijfers en geüpdate processen. Het hart en het hoofd, op de juiste plaats.
"It was inspiring to see how the people at Emino stayed connected, united by their mission and values, even in the face of a challenging and unpredictable environment. Resilience at its finest.
"
The collaboration
Emino's values align seamlessly with ours. Their actions bring our theory to life. This was reflected in our collaboration, where respect and a strong sense of unity prevailed. A mutually enriching experience.
"Their style was a perfect fit. Neither too verbose, nor too stiff. Just the right mix."
One for the road - tips and tricks by Bieke Dobbelaere
Keep the focus and energy S&L generates going, even after the trajectory ends. Foster change and improvement.


 

Get everyone involved, especially when you're nervous about their reactions. If you include people early on, you move forward as a team.


 

Dare to show vulnerability, even as a manager or executive. You don't have all the answers, and that's perfectly fine.
Emino deed beroep op deze teamleden
Does this case appeal to you?
We'd be happy to listen to the specific needs of your organization. We'll come as a pair to listen to your request and make an initial proposal. Based on the feedback and further co-creation, we'll provide a final proposal.